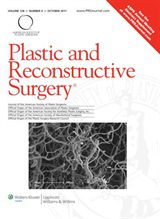 Title of the study:
Virtual Reality Improves the Patient Experience during Wide-Awake Local Anesthesia No Tourniquet Hand Surgery: A Single-Blind, Randomized, Prospective Study.
Authors: 
Hoxhallari E., Behr I.J., Bradshaw J.S., Morkos M.S., Haan P.S., Schaefer M.C., Clarkson J.H.W.
Results:
Significant decrease in anxiety in the virtual reality group compared to the control group during the entire surgical procedure.
Significant decrease in pain in the VR group during the performance of local anaesthesia in patients with high pre-operative anxiety.
Title of the study:
Using virtual reality to control preoperative anxiety in ambulatory surgery patients: A pilot study in maxillofacial and plastic surgery
Authors: 
Ganry L., B. Hersant B., SidAhmed-Mezi M., Dhonneur G., Meningaud J.P.
Results:
Significant decrease in patients' perceived anxiety (-14%) as well as in salivary cortisol levels (-12%) after a virtual reality session in a preoperative context.
Nous avons réalisé plusieurs chirurgies de prothèse de genou sous rachi-anesthésie combinée à la réalité virtuelle immersive, sans nécessité de sédation complémentaire. Les patients étaient ravis de l'expérience et rapportaient ne pas avoir perçu les sons environnants. Après l'intervention, la récupération était aussi plus rapide et le séjour en salle de surveillance post-interventionnelle raccourci.
Dr Christophe Rabuel
Anesthésiste Réanimateur - Hôpitaux Universitaires Saint Louis Lariboisière Fernand Widal.