A medical easy to
use solution
Developed in close collaboration with physicians and neuroscience experts and proven by clinical studies, the solution uses the brain's cognitive abilities to modulate pain pathways through visual and auditory stimulation, attention diversion and various advanced psychological principles to reduce pain and anxiety.
Our medical device software (CE class 1) is already used routinely on hundreds of patients in more than 200 healthcare facilities in Europe and in more than 20 different medical departments such as anesthesiology, pediatrics, oncology and psychiatry.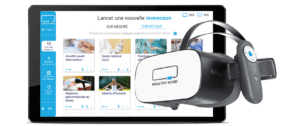 A software designed and optimised for healthcare professionals
A medical solution with many features included
Adjustable immersion time from 5 to 80 minutes
Adapted to every patient position for any medical procedure
Punctual distraction for painful gestures
Interface and experience available in several languages: French, English, Dutch, German, Arabic
Configuration, monitoring and control via the tablet
Creation of user profiles for different uses
Possibility of personalised hypnosis via a microphone
Patient/caregiver communication via text message or microphone
The Healthy Mind Control tablet application allows to configure, monitor and control the immersion. Its intuitive interface is very easy to use for a quick integration of the solution in the medical workflow. It offers numerous functionalities and also gives the possibility to create user profiles by use case. 
The connection between the virtual reality headset and the tablet is fast, robust and secure and does not require an internet network.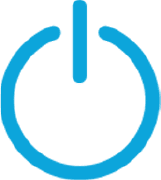 Step 1
Turn on the virtual reality headset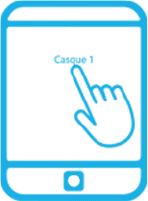 Step 2
Launch the tablet application and connect the headset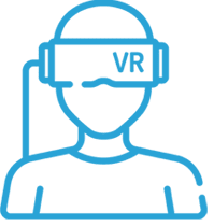 Step 3
Place the headset on the patient's head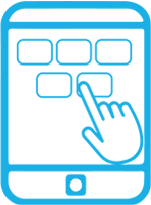 Step 4
Select the desired experience
Step 5
The immersion and monitoring begin!
A stand-alone
solution adapted to all medical departments
A
solution for all medical departments