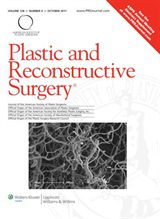 Titel van de studie:
Virtual Reality Improves the Patient Experience during Wide-Awake Local Anesthesia No Tourniquet Hand Surgery: A Single-Blind, Randomized, Prospective Study.
Auteurs: 
Hoxhallari E., Behr I.J., Bradshaw J.S., Morkos M.S., Haan P.S., Schaefer M.C., Clarkson J.H.W.
Resultaten:
Significante afname van angst in de virtual reality-groep vergeleken met de controlegroep gedurende de gehele chirurgische procedure.
Significante afname van pijn in de VR-groep tijdens de uitvoering van de lokale anesthesie bij patiënten met sterke pre-operatieve angst.
Titel van de studie:
Using virtual reality to control preoperative anxiety in ambulatory surgery patients: A pilot study in maxillofacial and plastic surgery
Auteurs: 
Ganry L., B. Hersant B., SidAhmed-Mezi M., Dhonneur G., Meningaud J.P.
Resultaten:
Significante afname van de waargenomen angst (-14%) en het cortisolgehalte in het speeksel (-12%) van patiënten na een virtual reality-sessie in een preoperatieve context.
Nous avons réalisé plusieurs chirurgies de prothèse de genou sous rachi-anesthésie combinée à la réalité virtuelle immersive, sans nécessité de sédation complémentaire. Les patients étaient ravis de l'expérience et rapportaient ne pas avoir perçu les sons environnants. Après l'intervention, la récupération était aussi plus rapide et le séjour en salle de surveillance post-interventionnelle raccourci.
Dr Christophe Rabuel
Anesthésiste Réanimateur - Hôpitaux Universitaires Saint Louis Lariboisière Fernand Widal.